The microblading process is an investment, so you probably want as much information as possible before determining if it is right for you. It is a great solution if you've been penciling in your eyebrows or simply want a fuller look that adds shape and definition for your entire face. Here are a few things you should know and consider before you decide to proceed and where to go for the procedure.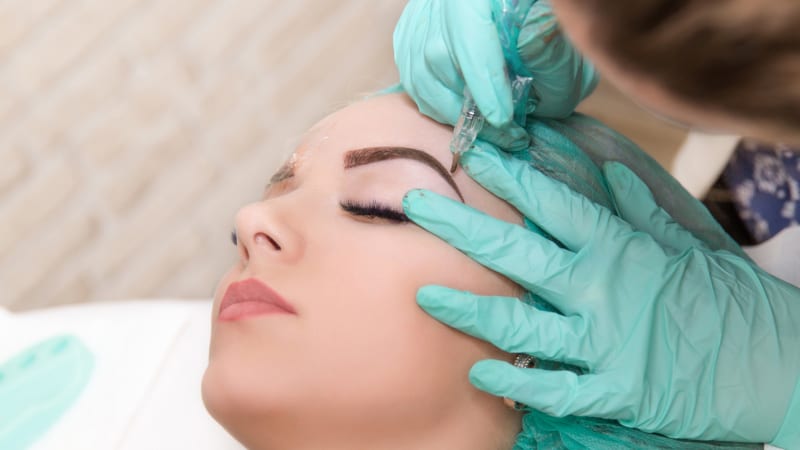 1.  Microblading your eyebrows is a similar process to tattooing. The process involves using a tool to implant semi-permanent ink under the skin. Microblading your eyebrows is designed to blend in to your existing eyebrows. If your eyebrows aren't as full as you'd like, microblading is a viable option to boost your confidence by transforming how you look.
2.  Microblading is semi-permanent. The other difference between microblading and tattooing is that microblading is not permanent like a tattoo is.
3.  Microblading requires a sterile environment. The process involves breaking the skin, so you should only have it done in an environment where they use sterile equipment and practices.
4.  Microblading requires an experienced technician. Don't be afraid to ask for before-and-after photos from previous clients, or check their social media to see photos and reviews. You want someone with experience and certifications.
5.  Microblading should not be done before research and a consultation. Take the time to schedule a consultation first to get all your questions answered and be sure you know exactly what to expect. You aren't just gauging the procedure, but also the location and the person who will be doing it. Ask about what the salon can do to ensure your comfort, such as whether numbing cream is available. Make sure you address what the best brow shape is for your face, your expectations for after-care, and what you expect from your results. You should also do some research by reading the salon's reviews online to see what other people have experienced. Make sure you feel comfortable and confident before you go on. This is not something you want to make a spontaneous decision about.
At WAXmd in Hickory, North Carolina, we offer free microblading consultations, so you can learn everything you need to know about us and determine if proceeding is what you want to do. We are happy to provide client reviews and testimonials. Feel free to call us today to learn more or schedule your consultation.