We've Updated Our Safety Procedures – Please Review Before Visiting Us
First time here? WAXmd have savings for you!
Proud to be voted BEST WAXING - Thank you Hickory!
Visit one of our TWO convenient locations
WAXmd - Viewmont
2923 N. Center Street Ste C
Hickory, NC 28601
WAXmd - HWY70
2340 15th Ave SE Ste 104
Hickory, NC 28602
Whether you want a little or a lot…our waxing services can have you looking your best from head to toe. No need to worry about razor stubble or that bikini line.
Let's face it, sometimes you want your skin to shine through. Chest, back, arms or legs…why would you want to worry with shaving every day when you can wipe that hair out for weeks!
DO I NEED TO EXFOLIATE BEFORE WAXING?
EXFOLIATE!!! Yes, we recommend that you exfoliate at least once a week to remove dead skin cells and to keep ingrown hairs at bay. If you are unsure and need product recommendations, stop in and speak to a member of our staff or pick up one of our products to help you prep for your service.
See all our frequently asked questions
Eyebrow And Eyelash Services
WAXmd is more than just a professional waxing salon. WaxMD now offers a variety of NEW services: lash extensions (both full sets and fills), LashLift (lash curl), Keratin LashLift, BrowLift (brow lamination), eyelash tinting, and eyebrow tinting. More information.
You'll look your best from head to toe when you visit One of our waxing studios in Hickory!
Waxing is as easy as 1, 2, 3 with WAXmd! If you are shaving, you should be waxing instead.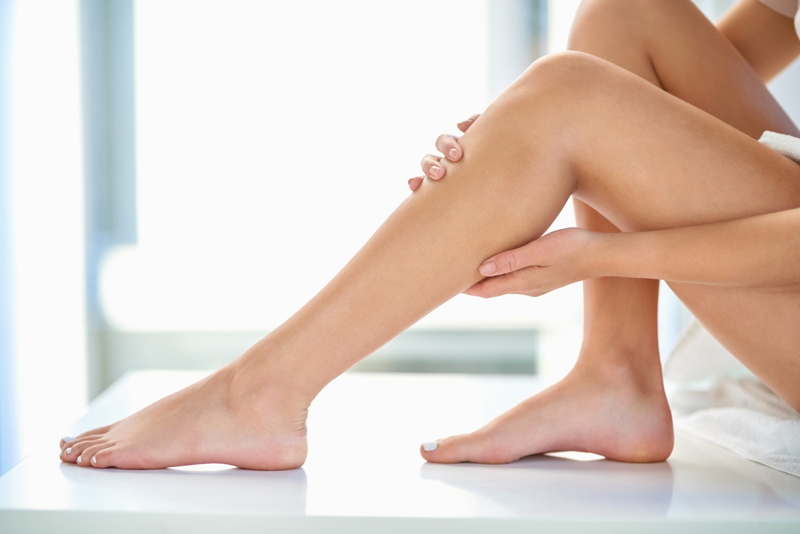 Better Results
Waxing removes your hair from the roots– not just cutting off the excess like shaving. Because of this, your skin is smoother with waxing than with razors, and you won't have any more of those pesky "stubble spots."
It lasts longer!
Most people will only need to wax once a month (not every day like shaving), saving you time and money. And when your hair grows back, it is like soft, new baby hair – not the uncomfortable, prickly kind. Goodbye razors and stubble!
It's not as bad as you think.
WAXmd utilizes hard wax because the "old school" way of waxing is SO out! Hard wax sticks to your hair, not your skin, causing less discomfort and irritation compared to traditional soft wax.
WAXmd is committed to the highest standards of quality in our service, products, and customer care. We are owned by a board-certified medical doctor (thus the "MD"). Our standards of professionalism, our expertise, and our cleanliness match those developed for a healthcare practice. Our estheticians and cosmetologists are not just waxers; they are waxing specialists. Each is trained and certified in her area of expertise.
With our high-quality wax and high-quality professionals, you will have beautiful bare skin, with minimal discomfort, for weeks on end in Hickory, North Carolina. At our waxing studio, we focus on providing the best waxing services in the region, so you can simply focus on looking and feeling great!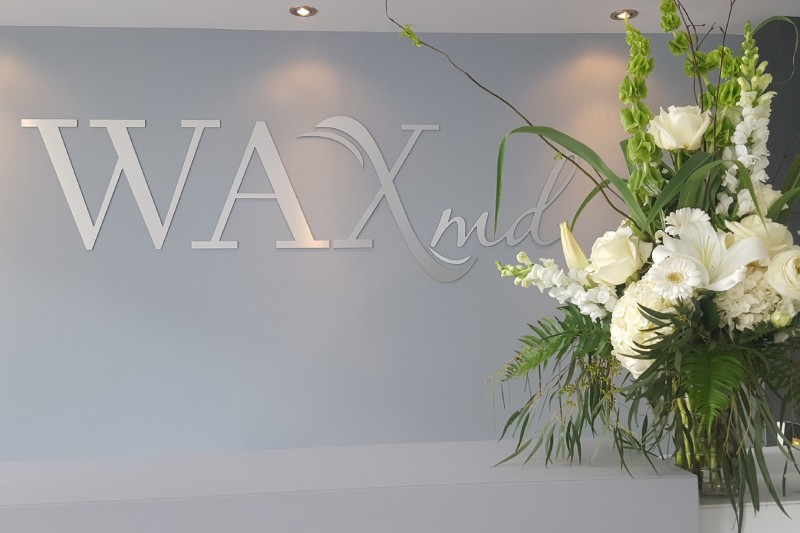 Visit one of our TWO convenient locations
I go here for all my waxing needs. They have great staff, they are quick and convenient, and the have great care products for purchase.❤️❤️❤️
Cassidy did an amazing job with my eyebrow wax and lash lift. Definitely recommend!
Madison Smith
21:10 16 Sep 22
Great place, clean rooms, polite staff, and simple scheduling ability
morgan Kunkle
16:41 16 Sep 22
Very professional, quick and friendly service. Good pricing
Destiny Gober
23:12 12 Sep 22
Makayla did my brows for me, wax and tint. I love the job she done. They were right on schedule and quick and thorough.
Donnelle Goble
16:38 06 Sep 22
I drive 1hr- one way- to come to WaxMD. I think that speaks for its-self to prove how satisfied I am there. The site is especially elegant and clean, the wax is so fast and the workers do not make you feel uncomfortable during the process.
Lacey Branham
16:15 02 Sep 22
I started waxing about 6 months ago after years of shaving and it is the best thing I've ever done! Makayla always does an amazing job! I highly recommend her!
Lisa Sigmon
19:44 30 Aug 22
I was seen by Taylor, she was pleasant and did a great job.
Lisa Hensinger
22:25 26 Aug 22
Ashley Stansfield is amazing! I got a Brazilian and it was my first time. She made me so comfortable and it was a GREAT experience!
Danielle Clarke
22:17 05 Aug 22
had my first appointment with Cassidy! She was amazing and did a very natural and fabulous job! Going back in 5 weeks! Susan
Susan Allshouse
16:33 03 Aug 22
Cassidy and Maddie are sweet and professional! They both made me feel at ease when I went in for my brazilian. I will never not go here for my waxing needs!
Mollie Gaston
15:39 30 Jul 22
Maddie was great! Facility was nice and clean. Will definitely be going back.
Brandi Hicks
20:33 29 Jul 22
Great experience! The environment was relaxing and clean. Cassidy did my eyebrow tint and wax, and she did AMAZING. I naturally have light hair (looks like I don't have eyebrows) and in the past other places would tint them so dark, I'd look a little crazy for a few days. Cassidy made them look so natural! I recommend seeing her for all your eyebrow needs.
Vanessa Fortin
17:01 26 Jul 22
Ashley made me feel so comfortable for my appointment. I was completely relaxed. Would definitely recommend Ashley. I will be a repeat customer!
Ashley was very professional & nice. Pleasant experience.
Mandy Weaver
04:09 21 Jul 22
Makayla did my wax. She was AWESOME. Made me laugh and talked to me the whole time. Most comfortable I have ever been with a wax. I almost forgot about the pain!!Recommend her for sure. This place is always very clean and employees very nice. Will be back!
Haley Yenchik
20:35 21 Jun 22
Ashley S did a phenomenal job on my waxing service. Definitely recommend! Beautiful, clean facility.
Leslie Wagoner
22:25 16 Jun 22
The facility is very clean from top to bottom. All the employees are so professional & most certainly can answer any questions that you may need answered! I highly recommend Waxmd for all your waxing needs! ❤️👌🏽
Alice Price
04:58 16 Jun 22
Excellent service and friendly staff
Maddie is awesome! She did a beautiful job for me, I don't think I could be more pleased. Highly recommend her for lash lift & tint!
Sharon Grindstaff
14:32 28 May 22
I am so grateful that I found this place Waxmd on Google maps. If you need any hair whatsoever no matter where's the location of the unwanted hair I recommend this Waxmd they would be gladly to help you with your unwanted hair issues. Very professional, nice staff. I am so happy that I no longer have to use razor blades to shave.
Odained Minister "Vivian" Spiritual Counselor Life Coach
20:28 26 May 22
Today I had my brows waxed and tinted(I have had other services in the past) and Makayla is by far my favorite! Very professional, friendly and gentle. She explained her services and always answers any questions I have. She is always on time and is easy to have a conversation with. I will return again(and again)!!!
seahorse1986kj
23:50 10 May 22
Everyone is great and very professional. The prices are very reasonable too. Ashley M is absolutely incredible! I have no idea how she finishes my wax in less than 10 minutes every time without making it feel rushed. Overall, the customer service here is amazing and I strongly recommend it.
Ashley Stansfield was beyond helpful and informative when getting my first wax. She explains the whole process and proper aftercare. She talks through the whole service with you, which is wonderful, and of course she always does an amazing job! Not to mention, she's beyond sweet! I have been to Ashley for over a year now and will continue to be back!
Emily Hatchel
18:07 02 May 22
My first time here. It was great. The receptionist was very friendly and Cassidy my wax lady was very nice and informative. My eyebrows looked great. 😊
Jasmine Poe
00:40 14 Apr 22
Very professional and friendly staff
Amy and Matt Harding
21:12 10 Apr 22
I went in for my first Brazilian today, and saw Cassidy. She was great, I was super nervous and she was really calm and did a great job!
Savanna Bremer
21:39 05 Apr 22
Ashley S. did an amazing job helping me relax and have a great experience for my first Brazilian appointment! Would recommend WAXmd to my friends for sure and will definitely be going back and giving Ashley S. some more business. She was truly amazing!!
Lexi Franklin
16:39 30 Mar 22
I go here for their eyelash extensions and brow wax/tint services. I 100% recommend Ashley S. She's amazing at what she does and makes for an all around great experience!
Mikaela Virts
19:13 24 Mar 22
Makayla was awesome, she always makes me feel welcome when I arrive. The past two times I've visited I've done got something new done, pain is tolerable the way she does it. 10/10 recommendation. By the way I've only done waxing.
Paola Diaz
20:29 04 Mar 22
I got my first brazilian wax done today by Ashley and let me tell you she made me feel so comfortable!! I've been scared of not just how it would feel but my comfort level and she made sure both were at ease. My first experience was amazing she was so sweet and friendly. I recommend this place to anyone! 10/10
Kirsten Abernethy
05:24 27 Feb 22
This place is amazing! Staff is always super friendly and kind. Very helpful and doesn't take long at all! Staff is always very considerate and compensating for comfort. Its not a terribly painful process, even for a Brazilian. Hands down best place to get a wax!
Sammy Kibler
16:58 10 Feb 22
definitely recommend going here for any waxing! today was my first Brazilian wax and I was extremely nervous and they made me feel extremely comfortable and they were so nice and professional! will be returning and referring my friends/family
Yasmine Hawkins
02:31 09 Feb 22
Super awesome experience! Madison was so sweet and she did such a good job on my service today. I highly recommend Waxmd!
Autumn Lazarone
15:08 05 Feb 22
Ashley Stansfield did a great with a full leg wax! My legs are nice and smooth. 😀
Neal Orgain
16:26 01 Feb 22
In my experience, everyone does a wonderful job but I saw Maddie this morning for my appointment and she was excellent! Highly recommend this place and Maddie.
Brittany Haste
17:25 29 Jan 22
Staff is friendly and Ashley S is amazing on the eyelash extensions.! Highly recommend!
Gina Jenkins
18:45 23 Dec 21
I see Maddie for a Brazilian wax and she's so quick and easy. Super friendly and makes it not " awkward" she's in your lady bits. Super professional, clean facility, and everyone is extremely nice and friendly. I'll be a forever client.
Leigh Gantt
14:52 18 Dec 21
Maddie was excellent and professional and always does a great job!!
Melanie Drum
23:23 17 Dec 21
Ashley Moose is wonderful! Looking forward to my next appointment!
Stephanie McKinnon
19:10 13 Dec 21
I never get my eyebrows waxed anywhere else. Decent price for an amazing outlook. SUPER fancy and always clean. Super nice staff, always!
Makayla Bowman
17:54 12 Dec 21
Love the environment, and would definitely only go to the professionals especially dealing with things on my face. I get my eyebrows waxed here and they do an AMAZING job, would highly recommend and the staff are super nice and welcoming! 10/10
Brianna Alfaro
13:34 12 Dec 21
I go every 4 weeks to get waxed. I've had a variety of services and all have been wonderful. All the girls are friendly and professional and it's always been an excellent experience. They are super clean and have lots of retail products available too.
Erin Hamby
00:53 12 Dec 21
Had my first Brazilian almost 2 weeks ago, the results are amazing and last a lot longer than shaving. Ashley S. Is amazing, very kind and professional, will talk to you throughout your appointment to make sure you're okay and comfortable. Would recommend this business to anyone! 😍
Madison Johnson
18:58 11 Dec 21
Went to WAXmd for a waxing appointment with Ashley Stansfield and she did an awesome job! I recommend her to everyone I know! Everyone that works there is extremely professional and made me feel comfortable and welcome. Everything is extremely clean and sanitary. If you are considering going, DO IT! You won't regret it.
Ashley Smith
18:55 11 Dec 21
Amazing experience! Ashley Stansfield is the best I absolutely recommend going to her for anything! The best customer service and clean environment.
Gracie Bess
18:54 11 Dec 21
I've come here 5 or 6 maybe more times now.Definitely recommend. Have nice products, staff is nice and even remember me.They are all very experienced very understanding.The hard wax is the way to go.Love it here I can't imagine going anywhere else
Dylan Carswell
21:15 02 Dec 21
I have been going to Waxmd for about a year now and they never disappoint. Everyone is respectful, professional and friendly. They have even tried to squeeze appointments for me since they know I am a new mom and I work full time. Thank you so much!! Makayla and the other ladies. You all do a great job 😉
Ghadir Femniak
01:09 24 Nov 21
I started going here to get Brazilian waxes. The past 2 times I've been I have not been disappointed. My first appointment I had Maddie and second appointment kassidy! They were both really great and professional. They get me in and out! I definitely recommend anyone to go here! Booking my 3rd appointment now as we speak ☺️
Destiny Robinson
02:44 17 Nov 21
Kristy Whitesides
14:51 12 Nov 21
My eyebrows always look amazing!! Ashley is a great option.
Addison B.
23:43 09 Nov 21
Maddison was great! Will definitely continue to go here
Makayla Unknown
21:31 02 Nov 21
My wife loves this place.
McKayla was very professional and made my experience very pleasant. The atmosphere is clean, staff is professional. I will be going back.
ISR MERMAID
21:33 24 Oct 21
Ashley Moose is great. I always feel better after a great waxing on the legs and my eyebrows and lashes are to die for! I strongly recommend booking an appointment soon. You'll be glad you did!
Vickie Ingram
19:01 13 Oct 21
i highly recommend going to this place, if you're looking for waxing services or any other haha. the staff were super sweet and the lady who did my services did an excellent job. She made me feel super comfortable with doing a Brazilian wax during the whole procedure. she kept having a great conversation and gave me great tips with aftercare. I did not get a name due to me forgetting lol, and i know i'll have many more appointments with her! Thank you for the great service !
Xayna Hernandez
01:05 12 Oct 21
I had a brow wax and tint done by Kassidy. She was very friendly & professional. The appointment went quickly. I would definitely recommend Kassidy to others.
Alona Forney
19:59 27 Sep 21
I had my wax with Cassidy today at WaxMD and she was so awesome. The store was super clean and the receptionist was helpful and efficient. Cassidy was awesome and definitely knew what she was doing. She made me feel comfortable with no "awkward moments" which can happen when someone is waxing your lady-bits. Overall it was a great experience. Go see Cassidy!
Taylor Withers
15:20 11 Sep 21
Makalya was super friendly and fast. She did a great job on my full bikini. I will definitely go back when in town.
Just had my first Brazilian wax here today and the experience was incredible from beginning to end! Ashley Stansfield did an amazing job and the wax was quick and as painless as a Brazilian can possibly be. She was a total sweetheart. I booked my next session with her before I left. Highly recommend!
Jessica Franklin
22:02 13 Aug 21
That microdermabrasion soap bar cleared my skin up within 2 uses, I feel so confident and beautiful, I've been waxing for over a year and in comparison to my prior place of services this has left my skin so much nicer. No pain or irritations, very personable staff. Hoping to invest in a package soon.
Carla Allred
11:04 08 Aug 21
Great the lady that helped me was just the best.
Nartarshia Walker
19:28 06 Aug 21
I will never go anywhere else for waxing! Staff is super friendly and they know what they're doing there. 5/5
Taya Moore
21:37 30 Jul 21
Ashley is the best!! Always makes me feel comfortable, I always leave hair free with a smile on my face. I highly recommend using WAXMD for your hair removal services!!!❤️❤️
Bailey Simmons
12:19 24 Jul 21
This is probably my 5th or 6th time getting waxed here and I can honestly say its the best place in town to go. The staff is always very professional and friendly and the job is always well done.
Lauren Calhoun
00:05 23 Jul 21
Excellent service minus I had a slight reaction to the wax other than that I'd definitely return for more treatments & services 👍🏾
Cacanja Cowans
23:35 18 Jul 21
They lady that did my lash lift and tint was very sweet we had a few laughs because I twitched every time she touched my eyes which was hilarious, but I was so happy with the results definitely recommend WAXmd! 😁
Taylor Herndon
00:49 16 Jul 21
Great experience! Ask for Jada!
I love Waxmd and would recommendAshley Stansfield and Ashley Moose for any service. Im never disappointed. I love the way they make me feel inside and out! I love you ladies! God bless
Valerie Baxter
23:07 29 Jun 21
Ashley S has always been very professional and talks to you like she has known you for years. All of the staff there are very welcoming.
Katie Barnhardt
17:00 29 Jun 21
I go monthly for dermaplaning and eyebrow wax . Ashley is professional and timely. The office & service rooms are always super clean. Love that !
Lori Morrow
16:42 24 Jun 21
I have gotten my eyebrows and bikini done by Madison. She is awesome. The entire staff is very pleasant and cheerful. Nice, clean establishment. Awesome at honoring their deals (since they get booked up fast). Definitely recommend making an appointment online first.
Trish Cordero
17:31 22 Jun 21
Maddie was wonderful! This was my first appt for hair removal and she took the time to talk me thru it. She made me feel at ease and gave me lots of helpful tips for post procedure.
Lisa Lineberger
21:17 15 Jun 21
I have had dermmaplanning several times and Ashley Stansfield always has done a wonderful job
Csmith fitness101
23:43 19 May 21
This place is super clean, and they are all absolutely awesome!
LaShanda Robinson (NVW)
17:51 07 May 21
I absolutely love going to Sandra. She always makes me feel super comfortable and relaxed during my wax appointments. I highly suggest this place for all of your waxing needs. Super clean and professional environment!
Saydee Deal
17:13 07 May 21
The atmosphere is nice and relaxing, every time I go I'm never disappointed. Ashley S. is amazing, she does her job very well and she also gets to know you on a personal level which I like that. Would definitely recommend this place to anyone!
Ashley Re'Shea
14:49 07 May 21
I saw Ashley today to fix a botched brazilian and she did such an amazing job! She was so sweet, patient, kind, and just really mad me feel comfortable. I'm very happy I went in to see her! I couldn't ask for better! Ashley is your girl at wax md she will take care of you!
A Quality Life
02:20 06 May 21
I had a Brazilian wax for the first time and madison is the bomb!!!
Lauree Conley
14:22 15 Apr 21
Super great! I already booked my next appointment
ashley kirby
03:33 14 Apr 21
This was my first visit but it will not be my last one.
Stephanie Foster
16:01 12 Apr 21
Ashley Moose is the best!! She has been perfecting my eyebrows for 18 months now! She did an amazing job microblading my brows, and keeps them looking great with wax and tint! I Highly recommend WaxMD!! Ask for Ashley Moose!
Krystal Greene
00:17 12 Apr 21
Went here for the first time last week. The space is very clean and open. Madison did a great job with my waxing and was a good conversationalist.
Taylor York
12:00 10 Apr 21
jennifer brooks
18:37 08 Apr 21
Jennifer Walsh
23:13 07 Apr 21
I saw Ashley S for a Brazilian wax and this is the best experience I have ever had! It was not painful at all and she was so down to earth but professional at the same time. She was very knowledgeable and I think she is great at what she does! And also, the quality of the wax she uses is on point. I was so smooth and my man loved it🤩If you are looking for a Brazilian go see Ashley S...You will love your results!!!
Jamie Coats
17:59 02 Apr 21
Rifat is an excellent, efficient, and extremely kind lady! If you need to go wax, go to her! She's so fast and makes the experience painless! It was my first time getting professionally waxed, and I for sure will be back to her business!
Mary Kadow
20:24 01 Apr 21
Maddie was amazing best waxing I have had done here! Definitely recommend her
mary Hartness
14:09 27 Mar 21
My first time getting a bikini wax the lady made me feel very comfortable. Ashley was great
Yucira Figueroa
19:03 25 Mar 21
Sandra Bruner was awesome! She explained the process and made me feel comfortable. The wife loved it,waxing is not just for women anymore! Had a really good experience, definitely worth a try.
David Holbrook
20:13 15 Mar 21
Excellent customer service and attention to detail!
Jennifer McMillan
16:14 08 Mar 21
Very clean and professional. Ashley S. is always thorough and friendly. Certain kinds of wax treatments can feel awkward or intimidating; however, she makes it seem like you are receiving any other beauty service. Chatting with her is as easy as chatting with my hairstylist in the salon chair.
Ashley Moose is great!!!!!! The office is very clean and their staff is very professional! I really like their online booking and confirmation process.
Jessica Kunze
12:55 25 Feb 21
Sandra went above and beyond on my eyebrow wax, being an esthetician I know how I like my brows and she did an amazing job! I will definitely be seeing Sandra for my brow waxes from now on!
Hannah Overcash
21:39 16 Feb 21
I had my very first Brazilian wax today and I have to say it wasn't as bad as I thought it would be, given what it entails. Don't get me wrong certain areas definitely sting, some more than others, but Ashley Stansfield did an amazing job all the way around. She made me feel comfortable right off the bat, which wasn't an easy task considering how much of me she was going to see within 5 minutes of meeting her. I am very happy with the results and just scheduled my follow up for another Brazilian wax in four weeks. 🙂
Tanya Wade
00:48 12 Feb 21
Ashley Moose was professional and friendly. I can't wait to go back and I look forward to trying other services. I felt very comfortable with her during my Brazilian wax service.
Emilee Summerlin
02:40 11 Feb 21
Awesome service. Left me as smooth as a baby's bottom 😉
Nande Rhinehardt
20:41 09 Feb 21
Sandra Bruner Is Absolutely Amazing At What She Does!!! She Makes Getting Waxed Feel As Comfortable As Being At A Spa Relaxing!! Definetly Will Be Back!!
Kendra King
00:28 24 Jan 21
Ashley is the literal best! It was such a chill experience and relatively painless! 5 stars for sure.
Taylor Moore
23:42 21 Jan 21
Kimberly B
04:05 20 Jan 21
latasha walker
02:38 17 Jan 21
I've been coming here for a few months and recently went from The full bikini to Brazilian wax. Some obvious discomfort always comes with waxing, but for any seasoned waxer this was as pain free as it gets. If pain is holding you back from trying out wax-give this place a shot!
Meghan Hanrahan
23:02 07 Jan 21
Love going here for all my waxing needs. The experience is personalized to you. Highly recommend.
Olivia Falco
22:08 23 Dec 20
This was my first time and Ashley Stansfield did an amazing job. Very professional. Kept me talking which helped distract me but it wasnt as painful and I'm sure it was because of her great skill and experience. I'll be back for sure!
Erin Fulton
21:52 19 Nov 20
Kevin Haynes
18:58 18 Nov 20
Wonderful place. Friendly staff and truthfully almost pain free waxing. Been twice and making it a monthly trip from now on.
Erica Craig
16:10 12 Nov 20
tonya tate
17:48 27 Oct 20